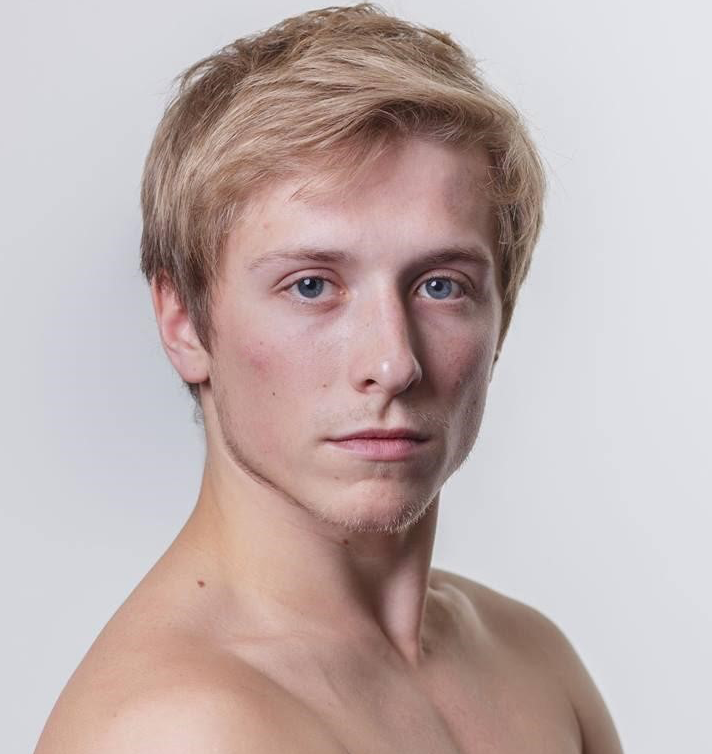 Dancer, Coach, Manager
Education
Born in 1989 in St. Petersburg, Slava Tütükin began dancing at the age of eleven and
studied at the famous Vaganova Ballet Academy until 2008, training in the class of Mansur Enikeev and Gennady Selutsky. During his studies, he was awarded the Farukh Ruzimatov Foundation Scholarship.
Career
At the age of 18 he started working at the Mikhailovsky Theatre as a soloist and danced leading roles in ballets such as "Romeo and Juliet", "Corsaire", "Cippolino", Nutcracker, "Bayadere", etc. In 2009 he won the first prize at the International Ballet Competition in Rieti, Italy: "Città di Rieti".
Since 2010 Slava Tütükin has been based in Germany and worked with Theater Magdeburg, Aalto-Theater Essen and Theater Dortmund, as well as a guest with other international companies and theatres.
In addition to his dance career, he volunteers with the GDBA trade union, where he represents the dance profession, and as an expert for the Executive Agency for Education, Audiovisual and Culture (EACEA). At this agency of the European Union, he evaluates dance-related projects and provides his expertise regarding EU budget allocation.
Slava Tütükin has received four scholarships from the "Dance Foundation" to support his BA Business Management studies at the Open University, UK.
Repertoire:
Don Quijote – Choreography: Gonzalo Galguera
Giselle – Choreography: David Dawson
A Midsummer Night's Dream – Choreography: Heinz Spoerli
The Odyssey – Choreography: Patrick Delcroix
Decadance – Choreography: Ohad Naharin
Troy Game – Choreography: Robert North
La vie en Rose – Choreography: B.V. Cauwenbergh
Nutcracker – Choreography: Vainonen, Gonzalo Galguera
Le Corsaire – Choreography: Farukh Rusimatov.
Romeo and Juliet – Choreography: Oleg Vinogradov, B.V.Cauwenberg
La Bayadere – Choreography: M. Petipa
Cippolino – Choreography: G. Mayorov
Schwan Lake – Choreography: M.Petipa (Redaktion von M.Messerer)
Rachmaninow/Tchaikowsky – Choreography: Xin Peng Wang
Cacti – Choreography: A. Ekman
The Vertiginous Thrill of Exactitude – Choreography: W. Forsythe
Faust I – Choreography: X. Peng Wang
La Petite Mort – Choreography: J. Kylian