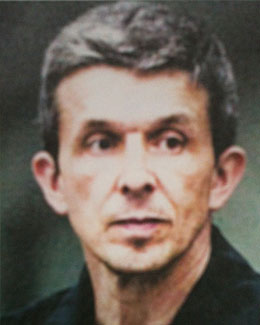 EDUCATION
Born in PARIS in 1962 started dancing at five years old, entered and graduate the Paris Opera School till 1977, trained also with Raymond Franchetti and Nicole Chirpaz. In same time studied the piano and later on coached for accompaniment ballet class with Pietro Galli (Paris Opera)
CARRER
Professional dancer at 17 years old started as soloist in the touring ballet company (Ballet Classique de Paris) and joined the National Ballet of Mexico/Cuba. Later on worked with Ballet Theatre de Nancy, soloist in the Royal Ballet of Flanders and with English National Ballet until 1989. Regularly played for the class of all this company. From 1990 till 2011 became full time pianist accompanist for the Marseille National ballet. Worked with Roland Petit for music research, orchestra score, sound and video processing for broadcasts TV. In 1992 till 2011 worked also for the Marseille National superior school of dance for classical and contemporary class, percussionist, executer, composer and sound coordinator for performances.
Involve in musical education and connection between music and dance. In 2005 with Frederic Flamand as new artistic director, worked daily for the new project of D.A.N.C.E. coordinated by Jason Beechey and based in Marseille for the year.
In 2006 with Jean Christophe Paré as new coordinator of the school, became musical adviser and continued to be sound video executer. Regularly play for international summer courses.
Since July, he is frequently invited to play for the Beijing International Ballet and Choreography Competition as well as to cooperate with the Beijing Dance Academy for pianists coaching, playing for ballet class and also teaching musical training for ballet.
Since September 2011, Pascal Sévajols is resident pianist for the Bordeaux National Ballet and the Aquitaine Regional of Music and Dance Academy.
Since 2013 he is State-certified music professor and musical trainer for new ballet teacher.
Between 2018 and 2020 he was the musical consultant of Xin Peng Wang and the Dortmunder Ballet, incl. the project Divina Commedia – Inferno and afterwords as musical director for the project A Midsummer Night's Dream, choreographed by Alexander Ekman.
PROFESSIONAL EXPERIENCE
Worked with various international ballet companies and famous teachers
As classical pianist:
Harlem Dance Theater (A.Mitchell), North Carolina Dance Theater (J.P.Bonnefoux), Ater Baletto (G.Esquivel), Firenze (J.Poliakoff), Scala de Milan (S.Messerer), Nederlands Dans Theater (G.Pankov, J.Nuyts, M.Sarstädt, A.Hellström), Berlin Staatsoper (D.Bogdanic, A.Hall), Marseille National Ballet (R.Franchetti, C.Atanasoff, M.Denard, C.Anthony, Y.Sempey, A.Raymond), Dresden Semper Oper (T.Couchman), Ballet National de Bordeaux (C.Jude, C.Atanasoff, E.Platel, A.Labis), Shangaï Ballet (Xin Lili), Beijing International Competition (Roland Vogel, Olga Evreinoff, Tamara Rojo)
Various international summer courses with:
W.Burman, V.Verdy ( N.Y. City Ballet), J.Lincoln, J.Barrett (Royal Ballet), D.Pons (Boston Ballet), A.Plissetski (Ballet de Lausanne), R.Hightower, G.Meyer, D.Kalfouni, N.Pontois (Opéra de Paris)
As contemporary pianist:
Ballet du Nord ( M.Delante), A.Preljocaj Cie (E.Calcagno, S.Alexander), Pina Baush Cie (M.Airaudo), L.Ekson, C.Carlson, C.Canciani, O.Flomin, A.Bonnery, G.Staiger, J.Johnson, J.C.Claudio (University of Utah)
As composer: for piano, strings, percussions, synthesize and new technology sound.
TV film "Danse avec la vie" with P.Dupond Ballet film "Otello's dream" chor. L.Ekson Dance festivals Carcassonne, Biarritz for P.Telleria choreographer Also various work for L.Ekson's ballet and for the Marseille National Sup. School of Dance In 2005 music composed for workshop directed by Mariah Maloney (T.Brown) and performed by the Marseille National ballet.
In Bordeaux, participated at various performances like Night Creation and Scènes Ouvertes with students and professional musicians.
Also invited to play improvisations for private viewing in the Grand Théâtre de Bordeaux and testing of Châteaux Bordeaux wine.
Pascal Sévajols and OtrinArtManagement GmbH rolled up the CD series "Pascal Sévajols plays Ballet Class" in 2015 and have since successfully produced seven more recordings.