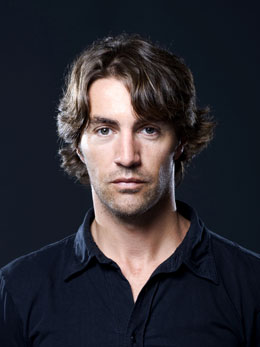 Edward Clug received his ballet education a.o. at the school of the National Ballet of Cluj-Napoca/Romania. In 1991 he was engaged as a soloist at the Slovenian National Theatre in Maribor. In 2013 he was appointed to the artistic director of the same company and led it in the following years to an international reputation.
The company performed his choreographies at the festivals such as the "Jacob´s Pillow Dance Festival" (USA), the "Stars of the White Nights Festival" (St. Petersburg), the "Festival of Firsts" (Pittsburgh), the "Arts Festival" (Singapore), the "Biarritz Festival", the "Dance Festival" (Tel Aviv), the "Sintra Festival" (Portugal), the "Festival des Arts de Saint-Sauveur" (Canada) and the "Seoul International Dance Festival".
Edward Clug has created so far choreographies for the Stuttgart Ballet, the National Ballet of Portugal, the Station Zuid Company, the Croatian National Ballet in Zagreb, the Ballet of the National Theatre in Rijeka, the National Ballet of Bucharest, the Aalto Ballet Essen, the Bitef Dance Company, for Graz Dance and the Ukrainian National Ballet of Kiev.
For his choreographies he has received numerous awards and was nominated in 2013 for the "Golden Mask" in Moscow as well. For his achievements he was awarded in 2005 and 2008 with the two highest slovenian cultural prizes, the "Prešeren foundation price" and the "Glazer price".